Welcome
to Wright Law, P.C.
Wright Law, P.C. handles civil litigation, bankruptcy and mediations in all State and Federal Courts.
The firm's practice extends throughout north Alabama, and includes the counties of Colbert, Lauderdale (Florence), Madison (Huntsville), Limestone (Athens), Morgan (Decatur), Franklin, Lawrence, Marion, Winston and Cullman as well as Blount, Dekalb, Etowah, Fayette, Jackson, Lamar, and Marshall Counties.
You can reach our Tuscumbia office at (256) 383-6357, or our Huntsville office at (256) 801-8974.
Scroll down to see our primary practice areas.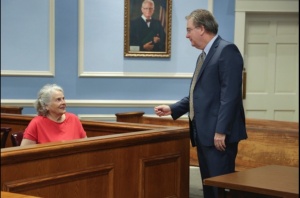 Our office in Tuscumbia, Alabama
Inside our Tuscumbia office
Our office in Huntsville, Alabama
Inside our Huntsville office